Palm Sunday 2007
Palm Sunday Vespers and Procession at St Thomas's Serbian Orthodox Church, Sunninghill Park, Johannesburg. According to Serbian custom, we used willow branches rather than palms, and all the children were given bells.





Some turned the willow branches into wreaths, which they wore on their heads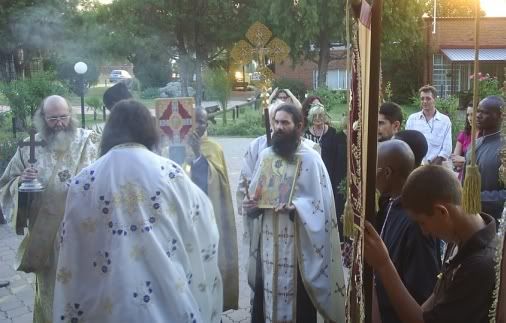 At the end of Vespers and Matins we went around the church sining the Palm Sunday Troparion:

By raising Lazarus from the dead before Thy passion
Thou didst confirm the universal resurrection O Christ God
And the children with the palms of victory
Cry out to Thee O vanquisher of Death
Hosannah in the highest
Blessed is He that comes in the name of the Lord.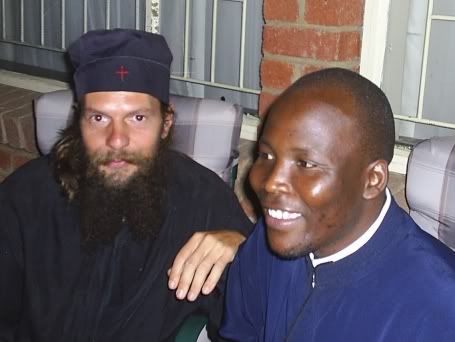 Hierodeacon Seraphim and Father Athanasius.

Hierodeacon Seraphim is the first Orthodox monk to be tonsured in South Africa, and Father Athanasius is a missionary from Kenya who has been working in South Africa since 2002.