We recently spent three weeks on holiday in KwaZulu-Natal. The first week we spent in Pietermaritzburg, visiting family and friends and doing family history research in the archives. The second week was at a holiday flat in Margate on the South Coast, and then a few days in Durban and a few more with friends in the Drakensberg on the way home.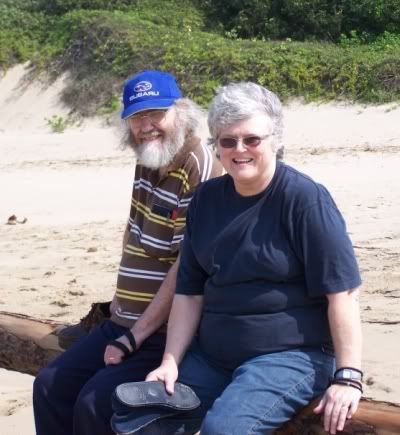 The picture shows me and my wife Val on the beach at Trafalgar, on the KZN South Coast.

More pictures and links to pictures behind the cut.

(

Read more...Collapse

)



I haven't posted much in LJ for a while, mainly because I find it easier to post pictures in my Blogger and Wordpress blogs, and also have become addicted to the MyBlogLog and BlogCatalog social blogrolling tools, which don't work with LiveJournal, and they show who has visited recently, even if they don't leave comments.

Anyway, I hope this post will be a sort of "catch up" for my LiveJournal friends.